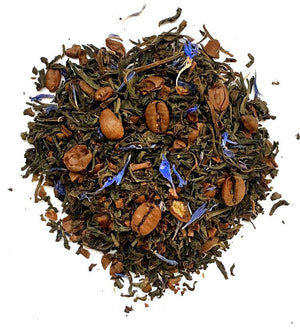 Crucifixion Of Christ
CRUCIFIXION OF CHRIST

A diabolical blend of our classic Vanilla Earl Grey tea and Satanic Coffee Beans. 
Curated by Satanic Tea Overlord, Crucifix.
Contains: Black Tea, Satanic Coffee Beans, Cornflower Petals, Vanilla Powder, Natural Flavoring Oils.
Try it ICED 
Brew Instructions: Steep 1 gram per serving in 95 degree water for 3-5 minutes.
25 -30 Servings 
Allergy Info: May contain Tree Nuts, Peanut, Soy, Mustard, Sulphites.