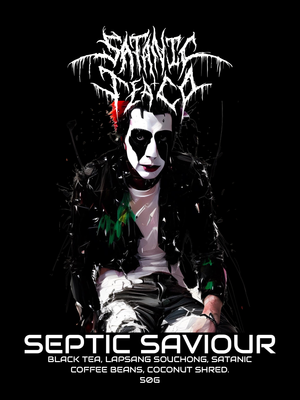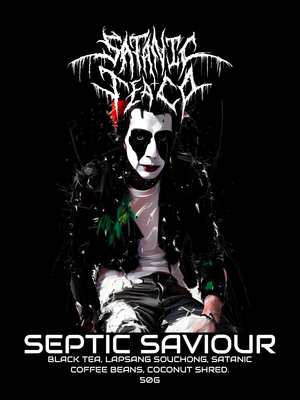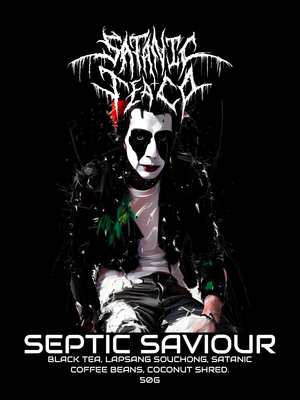 Septic Saviour
SEPTIC SAVIOUR 
Smokey, Sweet, Earthy & Balanced. Made with our premium English breakfast blended with smoked lapsang to balance out the smoke, sweet coconut shred and rich espresso beans. Worship your new saviour blend with a cuppa today.
Contains: Black Tea, Lapsang Souchong (smoked black tea) Coconut Shred, Espresso Beans.
Try it ICED 
Brew Instructions: Steep 1 gram per serving in 95 degree water for 3-5 minutes.
25 -30 Servings 
Allergy Info: May contain Tree Nuts, Peanut, Soy, Mustard, Sulphites.